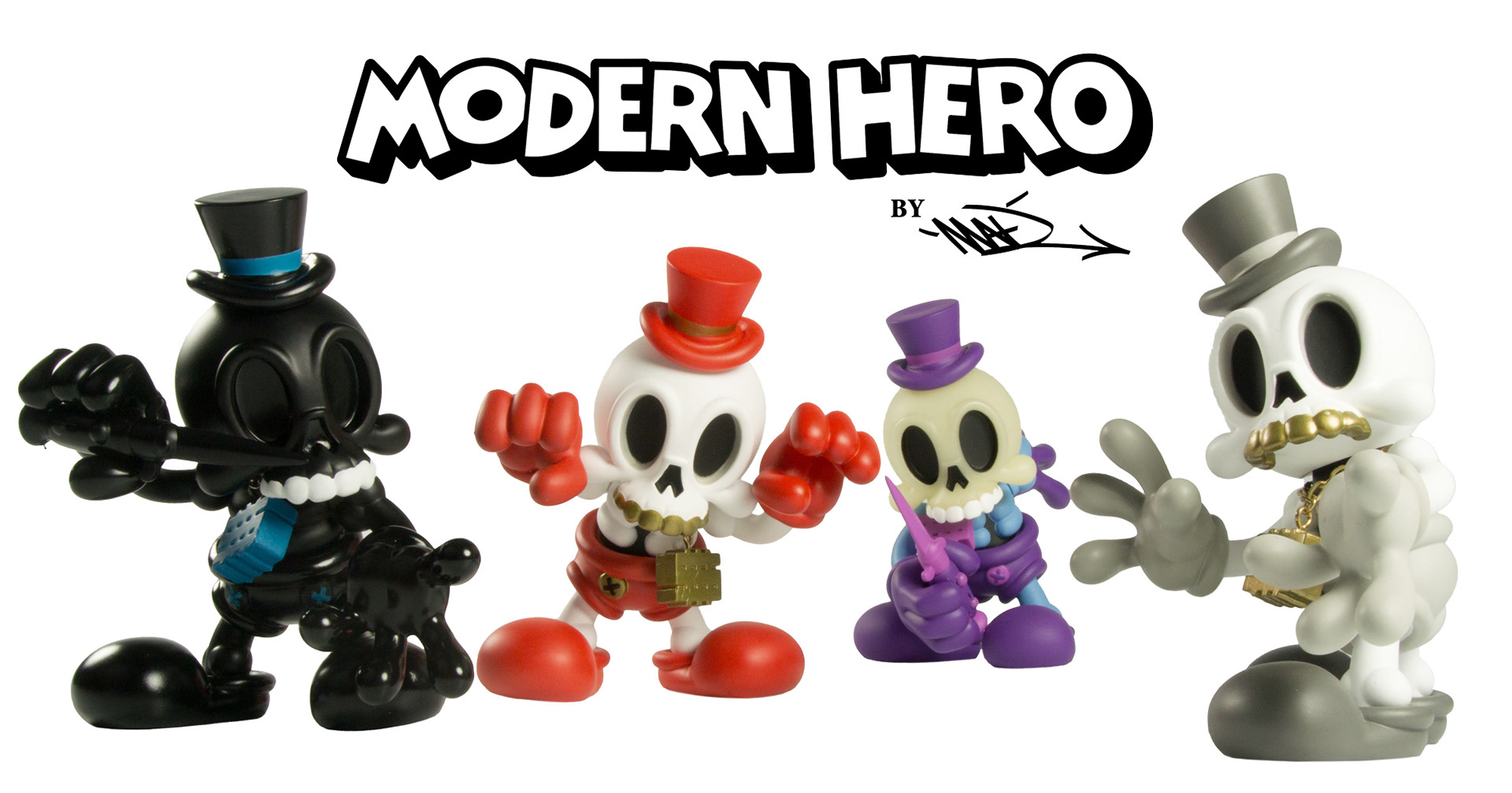 After many years of development, MAD's Modern Hero character is finally available as an original sculpt. Having been a longtime staple in my MAD's collection of characters, the Modern hero has appeared on many platform designs, custom figures, prints, and more!
The "Modern Hero" character  is just a skeleton of what he was in his glory days. Forever doomed with the burden of chasing "Big Money" he'll never be able to rest. Spawned during an age of creativity and imagination where he thrived, but now stuck living in an age of remakes and stagnation. 
Each figure stands 6" high (with the hat on) and is loaded with articulation. Figure comes with a variety of accessories and is all packaged in a deluxe box with foam insert keeping it all safe.