The Modern Hero character has taken on many forms over the years, and the latest version is a new 18 inch tall bank!  This massive piece of plastic is the perfect place to store your change while saving up for that next piece of art.
The hat is removable and reveals the coin slot on the top of the head.  The head turns left and right so you can "pose" it if desired.  Comes in a big box with foam inside to protect it during shipping.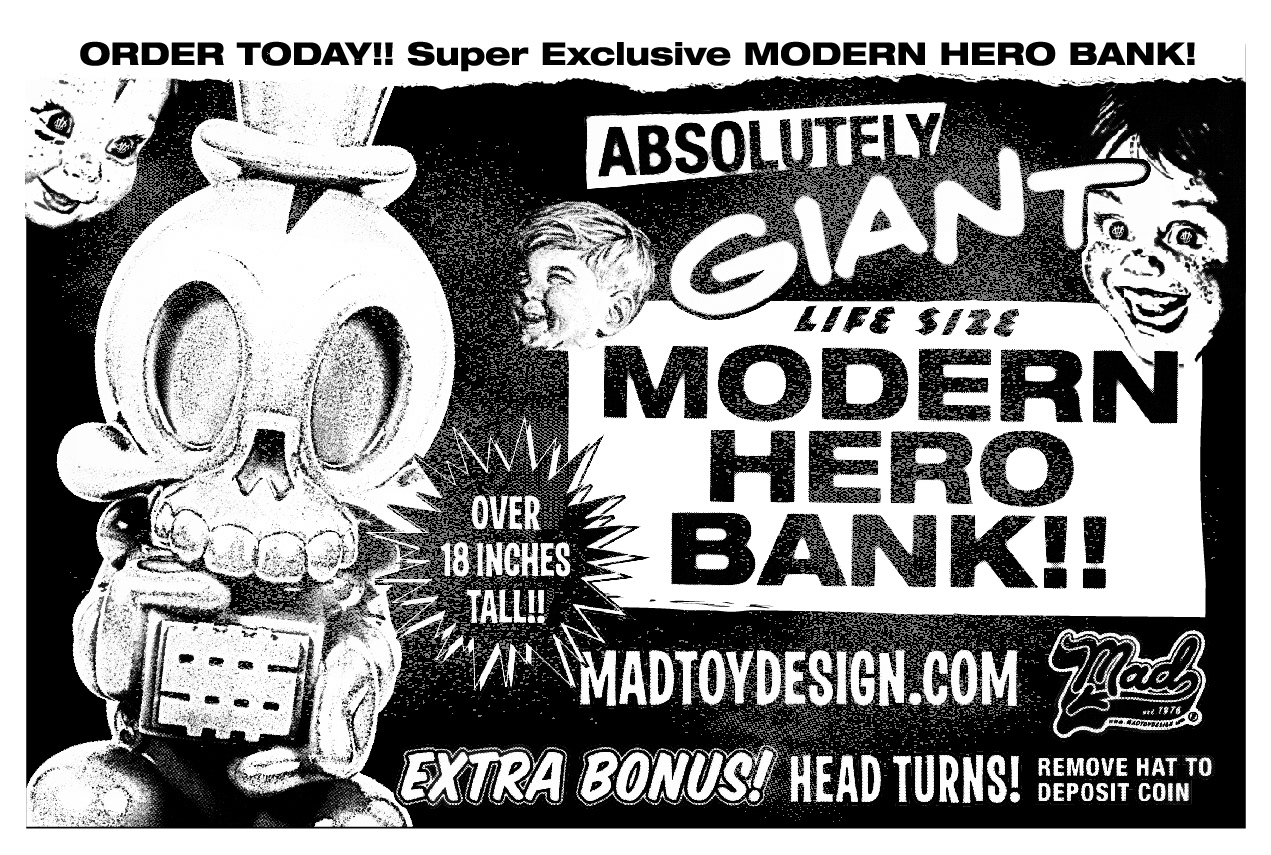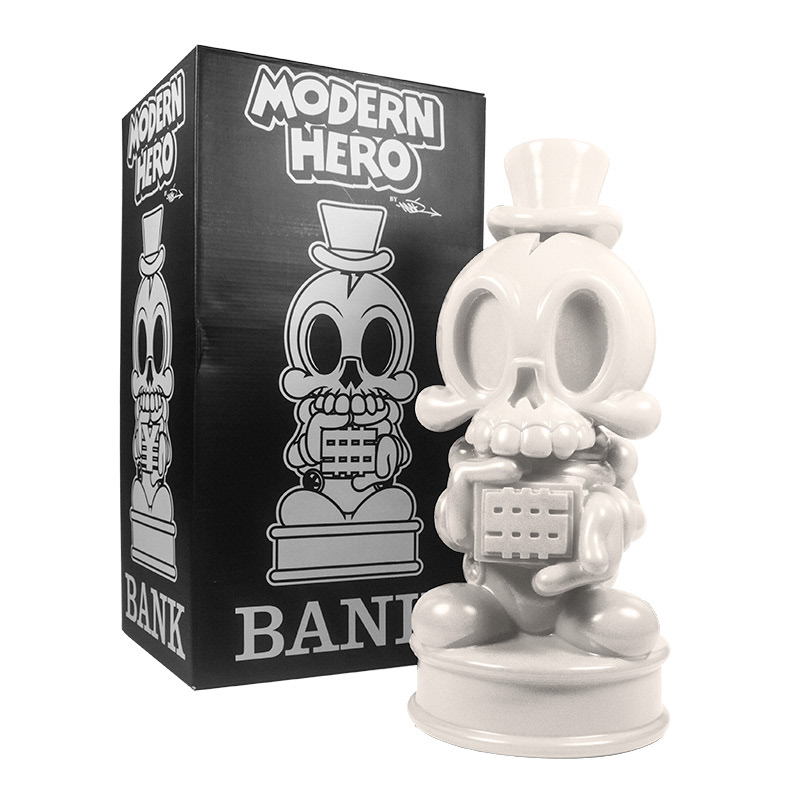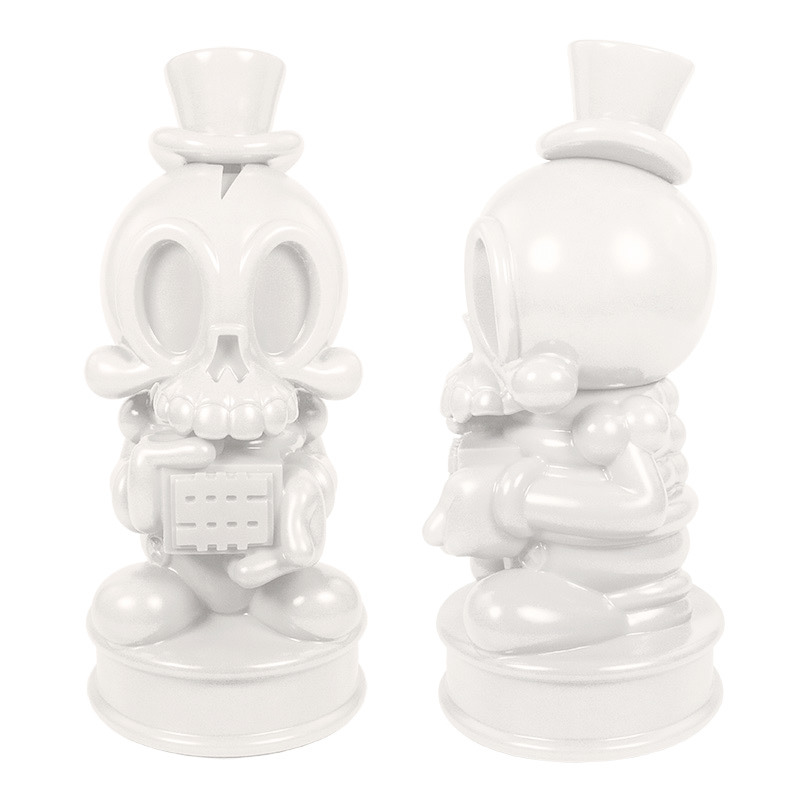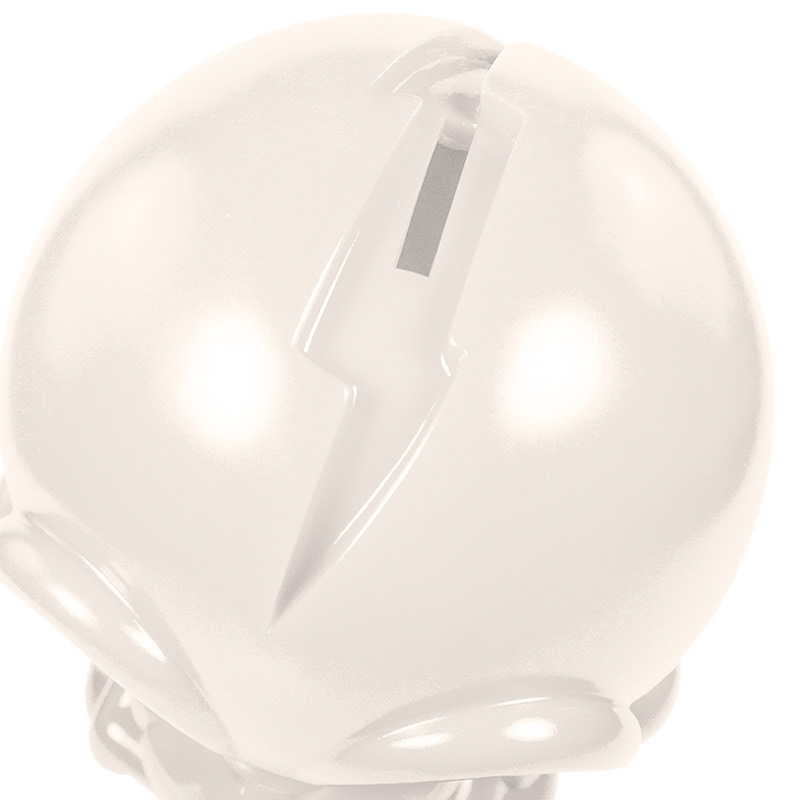 We've teamed up with several stores to offer different colors of the bank.  Please follow the links to purchase them directly from these fine retailers!